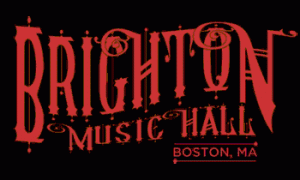 BRIGHTON MUSIC HALL – MARCH 16TH, 2013
Hi everyone,
Here's everything you need to know about our Brighton Music Hall show on Saturday March 16:
First off, we'll be playing our 1999 album "The Gang's All Here" in its entirety—for the first time ever.  We'll also be playing other rarities and B-sides.
The cost is $25 per wristband—cash only.  Limit two wristbands per person.
Wristbands will be sold at two locations:
FRIDAY MARCH 15
North Star Bar
222 Friend Street
Doors open at 4pm
SATURDAY MARCH 16
McGreevys Bar
911 Boylston Street
Doors open at 11am
Each location will have 200 wristbands to sell.  These are the only places you can purchase wristbands for the Brighton Music Hall.
Wristbands will be sold on a first come, first served basis.  To keep things fair to everyone, there are no exceptions.
Same rules as last year:
If both people aren't present at the time of purchase, you can put two wristbands on your wrist, and bring your guest with you to show.
Your guest must be present and must enter with you. No exceptions.Wristband(s) will be placed on your wrist at time of purchase and must not be removed. This is to keep things fair for everyone, and to make scalping impossible.
If it appears that your wristband has been tampered with, entrance to Brighton Music Hall will be denied.
The show is 18+.  Doors: 7pm.  Show: 8pm.
Full info at Brightonmusichall.com
We're looking forward to seeing you all back in Boston later this week!
—DKM